Shopping Cart
Your Cart is Empty
There was an error with PayPal
Click here to try again
Thank you for your business!
You should be receiving an order confirmation from Paypal shortly.
Exit Shopping Cart
Introducing...... CARAVAN-AGEDDON*
(*Like the disaster movie Armageddon, but with caravans instead of meteors and a deceased chicken instead of a deceased Bruce Willis).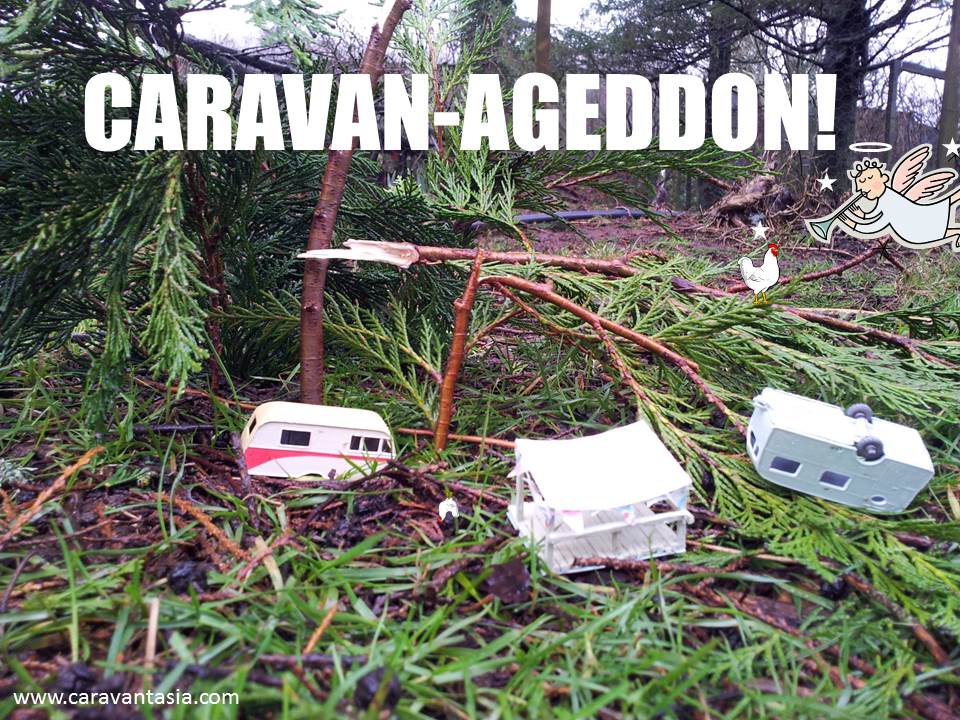 I like to keep these blog posts upbeat and positive, because Caravantasia is all about fun and good times,  but I guess life sometimes conspires against us.  
Caravantasia took a major battering in the storm last Wednesday. I have never witnessed a storm like it and I'm sad to say that the site has suffered a lot of damage. Most of this was a result of things still being in-construction. We have trees down, sheds knocked off their bases, the roof of the solar panel structure is gone and the roof of the communal building is damaged. Our own house has a hole in the roof and fallen trees resulted in a squashed chicken coop, shed, fencing and a squashed chicken (R.I.P chicken).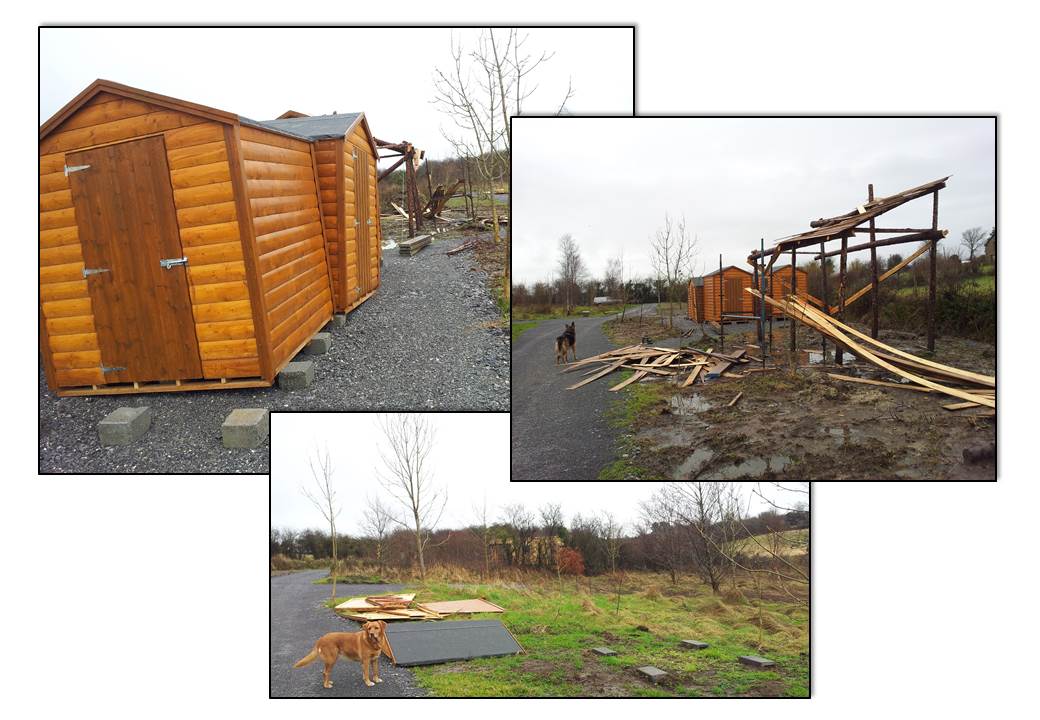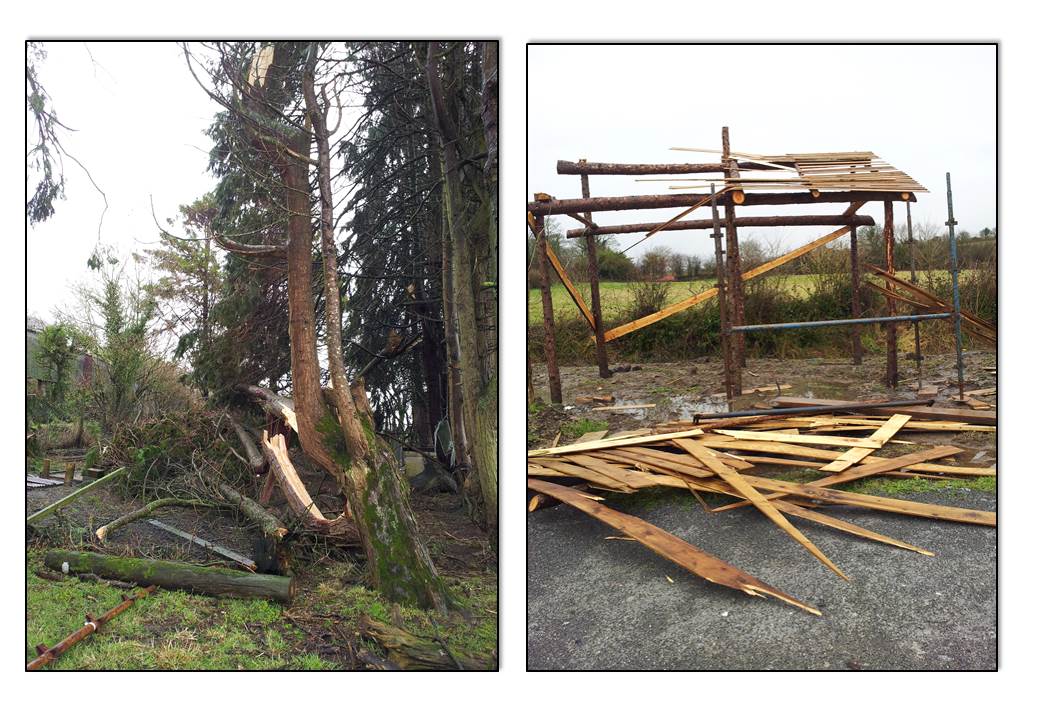 We were without power/water for 48 hours, which was interesting. We stared at each other in the candlelight and made cups of tea by heating up water in a tin can on an open fire (mmmm… smokey tea). It was kind of like camping in our own house. Does camping in your own house qualify as 'glamping?' I suspect not.
Thankfully, only one of the caravans was out in the storm. It ended up lodged in a hedgerow but after we'd fished it out we were able to move into it for a while and enjoy non smokey cups of tea.
We're getting back to normal now. Power, phones, internet and water are all back and the clear-up has started.
The damage will be a bit of a set-back, but it could have been a lot worse.
In the spirit of all good disaster movies, we will prevail….! Caravantasia will be mended, we will open in June as planned, and may just save the world in the process. Halleluiah.
Until then, we have a lot of this sort of thing to be doing.....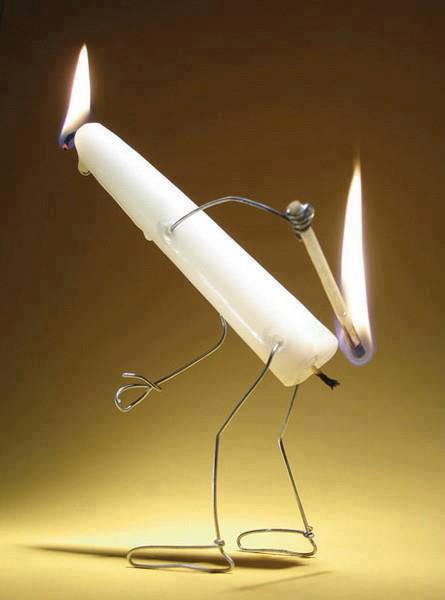 Categories: None

0

/